FACE ANY CHALLENGE.
ADAPT AS NEEDED.
Scalable automated crowdsourcing solutions
Imagine being able to scale your business on demand. Imagine achieving stellar automation rates with greater ease than ever before. Faster, easier, super accurate data extraction and labeling is now a piece of cake with ScaleHub.
Our computer vision technologies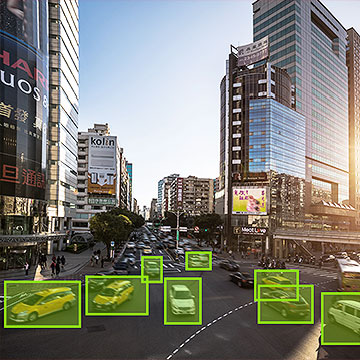 Global crowd contributors draw and label 2D bounding boxes around the relevant objects in your images and videos. You benefit from accurate data that will enhance object detection in your application.
Benefit from enhanced object detection thanks to accurate training data. Our global crowd contributors draw and label polygons around the relevant objects in your images and videos.
Separate objects of an image into the segments you need your algorithms to recognize. Our global crowd contributors annotate the objects of interest in your images at pixel level.
Satisfying regulatory compliance
"ScaleHub's secure crowdsourcing offering supports the Deutsche Post to grow our BPO-related activities in a cost-efficient way. The managed services are not replacing BPO business, they are a strategic extension of our delivery chain and we really enjoy this "digital" BPO extension as it is fully scalable."
Ferdinand Kühner
Vice President Post & Paket Germany,
Deutsche Post
"Ratiodata and ScaleHub have been very close business partners since 2016. ScaleHub's technology helps us to increase our customer satisfaction and fulfill our delivery commitment always within our contractual guaranteed SLA. We really appreciate the vertical BPO knowledge from the team and their profession to serve us as a partner and not just as a customer."
Martin Greiwe
CEO, Ratiodata
Trusted by market leaders
0
+
combined years of experience in ECM and BPA
0
+
years of combined teamwork with BPOs and SSCs
0
billion+
documents per year processed by all customers
Want to learn more and see
our solutions in action?
Schedule a 30-minute demo with one of our experts.
We'd love to show you how we can help make your processes lean and super flexible.